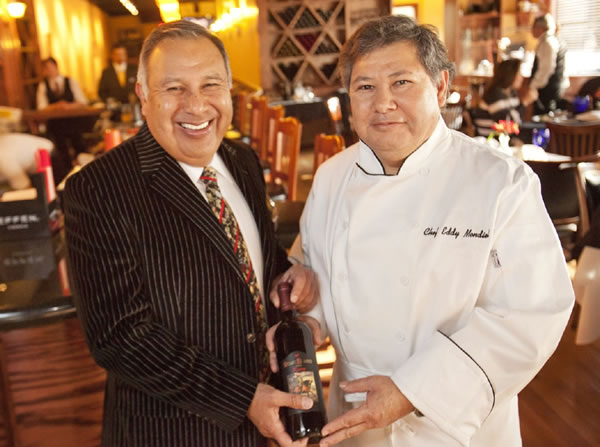 At the beginning of 1985, CARLOS MONTIEL and brother EDDY MONTIEL, opened small restaurant that would eventually change some how Chicago way dining, they venture on a place that no one would dare to open a restaurant's left alone a white table cloth Northern Italian restaurant.
Making fresh pasta in front of customers and tuxedo waiters service Carlos & Carlos began a wonderful tour of dining, signature dishes like Black Pasta with shrimp and scallops with cream champagne sauce, Veal Carlos with porcini mushrooms and cream sauce, pouched fresh fillet of salmon and lobster sauce, gave Carlos & Carlos a place among the elite restaurants in Chicago, this small cozy estaurant represented a magnet among the who is who in Chicago, personalities as the Mayor of restaurant Chicago, congressmen, movie stars like Mr. Tom Cruise, Robert de Niro, Paul Newman, Julia Roberts among some and fashion  designers like Oscar de la Renta, gave this small restaurant a reason in addition of great food and wonderful service to dine there.
Carlos & Carlos on 27 WEST CAMPBELL AVE. Arlington Heights, IL. 60005, on the heart of Arlington Heights down town, is an elegant French Italian Bistro, limited sitting (70 guests) offering the best of Italy    and France, and featuring a Chef's Table to experience special gourmet menus.

Philosophy
Our philosophy is a simple one, please let us know what your wishes are and we will try to comply all of us are ready to serve you the best of what Italia or France can offer.